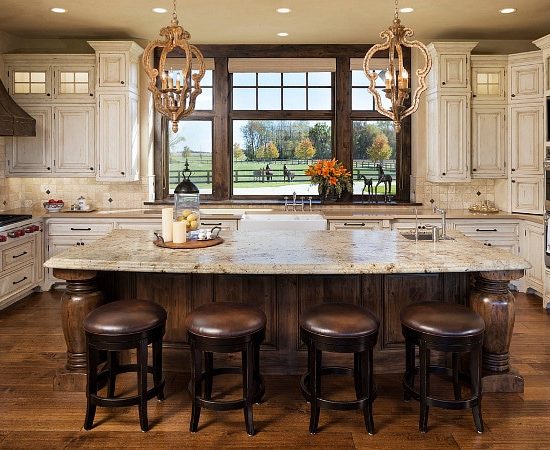 Marble and Granite Countertops Framingham MA
Marble and granite countertops have been in use by designers and builders to add a magical touch to any construction project for a long time. These natural stone products are not just popular and demanded, they have unique features that endear homeowners and potential homebuyers.
They not only beautify the property but also enhance the functionality of the space where they are installed. Marble and granite countertops Framingham MA effortlessly transform any space to the focal spot of attention for both old and young. Although they are considered to be more expensive than other types of countertops, they offer higher returns on investment in the long run- a kind of comparative benefit over the remaining products.
Whether a project is a residential or commercial construction, marble and granite countertops are an indispensable product for its successful completion.
Granite Countertops Framingham MA
Made from granite, a strong natural rock product, granite countertops Framingham MA are gorgeous and sturdy. They look ageless whatever the year of their installation. Besides, they do not fail to add the shine that that makes heads turn wherever they are used. Countertops Framingham MA is like a piece of magical work of art that complements the aesthetic of a property.
More Reasons to Install Granite Countertops Framingham MA
Durability: Even though granites are not as hard as diamond, their strength also makes them last almost forever. Granite countertops Framingham MA are sturdy and capable of withstanding rough use. They are not products that need to be changed often due to damage; they retain their attractiveness and usability for a long time.
Beauty: Granites have been in use for construction of residential, commercial, and even palatial buildings for several centuries because of their grandeur. They are wonderfully beautiful!
A Worthwhile Investment: Granite countertops Framingham MA add amazing value to a property. Real estate contractors and homebuyers look for it to decide the value of the home and examine the viability of their purchase.
Marble Countertops Framingham MA
Like granites countertops, marble countertops have remained a vital construction item over the years. Marble countertops Framingham MA have a sleek and flawless attractiveness that adds class, elegance, and luxury to any space. They enhance the aesthetic and functionality of any property.
More Benefits of Marble Countertops Framingham MA
Durability: They are beautiful, strong, and durable and can last for as long as possible. However, they have chemical compositions that can react with acid, which can damage their polished surface.
Diverse Patterns and Colors: The astonishing characteristic of marble countertops Framingham MA is that they are available in diverse colors and patterns- ready to complement any existing theme, décor, or style.
High Resistance: Marble countertops Framingham MA are resistant to heat, and scratches. Little wonder, they are fabulous as fireplace surrounds and kitchen countertops- they can withstand hot cooking utensils and cutting of item with sharp objects without denting the fine polished surface.
Contact Us for Marble and Granite Countertops Framingham MA
If you are searching for marble and granite countertops Framingham MA, you do not have to search again. New View Marble & Granite is a leading company providing excellent quality products and services in the industry. We know that improving the aesthetic and functionality of a space is a serious task that is why we offer high-quality products at factory direct prices as a direct importer.
Besides, we have highest quality craftsmanship for superb installation of countertops Framingham MA. Our services are 100% satisfaction guaranteed and our customer care is excellent. Contact us for a free project design consultation today; we look forward to working with you.
Quartz Countertops & Marble and Granite Countertops Ma – Services
Kitchen Countertops in Granite, Marble, Quartz or other natural stone. We offer high quality counter tops with Lifetime Warranty at factory direct prices.
Our tops sellers are Granite Countertops cut and installed. We direct import our granite slabs carry over 90 colors in stock. Huge Discounts!
Certified and experts fabricators and installers of Quartz Countertops. If your looking for Quartz look no further. We carry all the major brands.
Marble countertops are great for kitchen or vanity tops. We carry, cut, and install some of the best marble available. 
Caesarstone is one of the most popular quartz countertops. Read more about Caesarstone by clicking on the picture. 
There are many different types of solid surface countertops. We carry all the most popular and top quality products. 
Soapstone countertops are an excellent choice for the right kitchen or bath. We are experts in soapstone. 
Looking for other stone countertop options? We carry almost or have access to all different types. Talk to one of our specialist for more details.
Quartz vanity tops are an excellent choice for your bathroom. We carry hundreds of remnants which can save you money. 
Bathroom vanity any size and color. We have a huge selection of remnants in Marble, Granite, and quartz that saves you money. Quality at any size.
Marble and Granite Backsplash in tile or full stone. Quartz backsplash also available. Lots of backsplash options to add style and class to your kitchen.
Full Marble and Granite shower surrounds custom to your shower or jacuzzi. Available in Marble and Granite Slabs and all natural stone tiles.
Quality Countertops in Franklin, MA at Factory Direct Prices
No Cost Design Consultations & Estimates
Have our countertop experts help you with selecting materials, styles, and design for your countertop project. No hassle & No purchase obligation. With Art Stone Granite and Marble, you get:
High-Quality Craftsmanship
Factory Direct Pricing
Unmatched Customer Service
Master Installers
Near Invincible Seams
Talk to an Expert Now: (508)541-3909

Review by Regina Harrington:
They have an excellent selection of soapstone and granite. I looked several places for soapstone and New View had the best products and pricing. They were amazing to work with – I absolutely love the new countertops.

Review by Interior Designs by Bridget, LLC:
I've used New View's granite service for two bathrooms and a kitchen and love the results! They are well priced, and the crew is professional and does great work.